Learning and Teaching
There is a wide range of websites for students to educate themselves about forest conservation, management and the ecosystem itself. Several links provide ideas and supporting material for educators how to teach their students about forests.
Australia
The official website from the Department of Agriculture and Water Resources (ABARES) about Australia's Forests (2019). A resource for facts, figures and maps regarding forests around Australia including their latest publication "Australia's State of the Forest Report 2018"
Click here for another website from the Department of Agriculture and Water Resources that provides ample information related to the forest industry sector, relevant policies and trade statistics and many other aspects.
Forest Learning provides free educating material in compliance with the Australian Curriculum focussing on forests and sustainable timber production.
The Forest Education Foundation is based in Tasmania and provides learning experiences for students and teachers. Check out their different programs which are all connected to the Australian Curriculum.
---
International
Every year, on 21st of March, the world is celebrating the International Day of Forests. Have a look at their celebrations in 2019 with the theme "Learn to love Forests!"
If you are interested in scientific research and findings, check out Frontiers for Young Minds – Science for kids, edited by kids. At the moment there is no forest segment but there are articles on forest-related research and many more.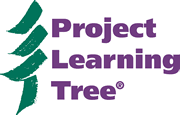 Project Learning Tree is an initiative of the Sustainable Forestry Initiative based in the USA and Canada, offering resources and trainings to teachers and educators.
Partners from several European countries have founded Young People in European Forests. Every year pupils of a certain age can take part in National Stage Contests. Afterwards the national winners can participate in the European Stage Contest.
Another interesting online platform to learn more about the developments of our forests, go to Global Forest Watch. The US-based World Research Institute published this website in order for everyone to monitor the changes of the surrounding forests.
Forests Without Borders is a database for the North American forests with data contributions from Canada, Mexico and the United States of America.
The Food and Agriculture Organization of the United Nations (FAO) provides every year their report "The State of the World's Forests". Check out their report for 2018.
If you want to learn more about European Tree Species and Forests in general, have a look at the "European Atlas of Forest Tree Species" (European Commission 2016). This fantastic book is a testimonial of the importance of forests, not only in Europe.